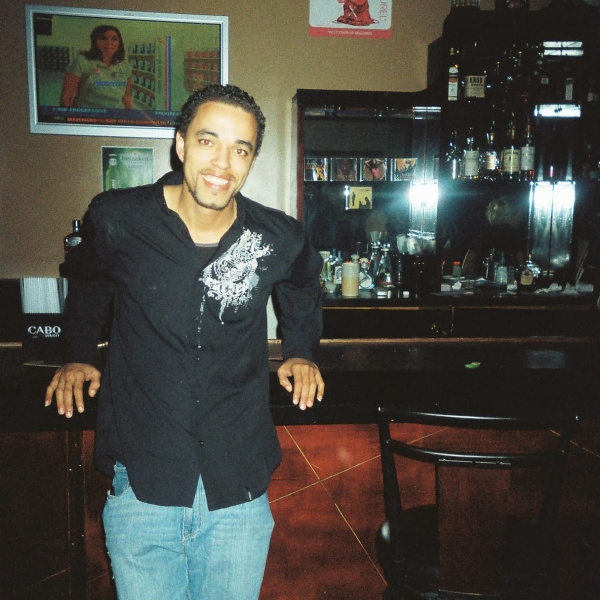 Jeremy Lewis - Simply Mint:
GraduateD from Nashville TN, Auto Diesel college 05.
With15 plus years experience automotive and diesels vehickes . Well rounded and honest. Specialize trailer repair and termo-king / small engines.
Now that you know the benefits of hiring a mobile mechanic, you no longer need to tow your car to a mechanic shop when the car breaks down. Instead, you can call Jeremy Lewis, and he'll arrive in no time, especially if you are in Phoenix, AZ.
Jeremy has a solid reputation in this area and will not stop until you can drive the car. He has the skills and tools to diagnose your vehicle and fix the problem at the lowest cost possible. Don't hesitate to call Jeremy if your car stalls and needs fixing as soon as possible. From weird, funny noises to broken AC systems in your car, Jeremy has what it takes to sort out these problems and more.

Are you looking for the best mobile mechanic in Phoenix, AZ? It's a fact that many factors can cause mechanical failure in your car at the worst moment. Imagine waking up in the morning, preparing for work, then getting into your car and starting it, only for the car to fail to start.
Your car may also break down when you are in the middle of traffic, far away from a mechanic's shop. Whatever the case, you'll need a mobile mechanic whom you can call anytime, anywhere to come to your aid. If this appeals to you, don't look further than Jeremy - Simply Mint.
Jeremy is an expert in handling diesel trucks. He attended Nashville Auto Diesel College, from where he graduated with a 3.5. He took automotive and diesel courses and also completed high-performance courses. Jeremy wanted to become his own boss and to be able to fix and even build his own cars and trucks. After his training, he rebuilt a BMW motor vehicle using car parts.
Jeremy is certified in engine drivability diagnoses, electrical, and Air Conditioning, and heating. He's much conversant with all 2-stroke and 4-stroke vehicles, including boats, motorcycles, and all-terrain vehicles (ATVs).
Jeremy has over 15 years of experience in dealing with diesel and automotive. He's very honest and well-rounded, specializing in small engines, Thermo-king, as well as bumper to bumper trailer repairs.
Advantages Of Hiring a Certified Mobile Mechanic
There are numerous benefits associated with hiring a trained and certified mobile mechanic. Whether your car has broken down by the roadside, at home, or your workplace's parking lot, you may not have time to take it to the mechanic's shop. A mobile mechanic is a trained professional who you can call to come and fix your car wherever it is. A mobile mechanic will offer your many services, including but not limited to maintenance runs, safety checks, minor/major repairs, oil change, computer diagnostics, filter and lube change, suspension and steering services, ignition, starter, and alternators service, and radiator service. Other advantages of hiring a mobile mechanic include:
They Offer Convenience
As already stated, a mobile mechanic will come to you wherever you are. He'll come to your home or wherever your car is broken down. You'll not have to tow your car to a mechanic's shop. If the vehicle develops a problem at home, the mechanic can come and fix it as you are busy doing other things or just relaxing on the couch. Getting your car fixed by a qualified mechanic is the best way to save energy and time. A mobile mechanic in Phoenix, AZ, will know your home once you provide the address.
Affordable Repair and Maintenance Costs
Mechanic shops normally charge more because they have to cover the cost of overheads like electricity, water, and rent, among others. This is not the case with mobile mechanics. A mobile mechanic will only charge you for the service offered, for example, if you sign up for a maintenance service, the mechanic will visit your home regularly to have your car checked. This will ensure the vehicle is always in good shape whenever you need it and not spend much on maintenance.
Faster Turnover
Because of the high level of training and experience, a mobile mechanic can diagnose the problem with your car and fix it faster than most mechanics. The best part is that a mobile mechanic will come with a truck carrying all the tools and equipment needed to fix a motor vehicle's problems. So, when you hire a certified mobile technician like Jeremy Lewis, you'll be surprised at how fast your car will start roaring.
Professional Service
A certified mechanic doesn't depend on guesswork and does not use shortcuts. A professional mechanic understands that a very that's not repaired well is a potential cause of accidents. Therefore, he will ensure your car is fixed well, and if there's any part that needs replacement, he'll advise you accordingly and use the best replacement part in your vehicle. You'll also get replacement parts at a fraction of their normal costs because mobile mechanics don't make any profits on these parts.