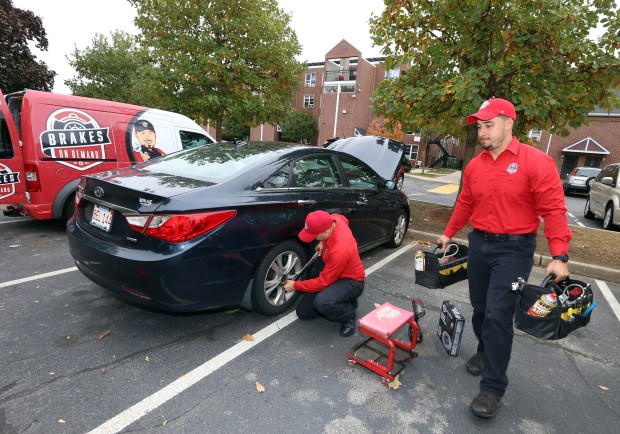 Your car might develop a problem at any time, leaving you stranded or causing unnecessary delays. Car services are unpredictable, especially when you are looking for a solution to your car problem. This is where mobile mechanics come in. A mobile mechanic is a mechanic who does not need you to go to the garage to have your car fixed. Instead, the mechanic will come and do all the repairs you need at your home or office. They can handle even the most laborious repairs without forcing you to go to the garage.
Hiring a mobile mechanic comes with several benefits. According to Google trends, Texas is the state that has the most number of mobile mechanics. Other states that have significant numbers of mobile mechanics are North Dakota and Nevada. Mobile mechanic sites are getting popular with sites like Mobile Mechanic where you can hire ASE certified mechanics from the comfort of your phone. You can also get free estimates from the mechanic so you can plan your finances.
Here are other benefits of hiring mobile mechanics.
You will not have to worry about calling a tow truck if your car breaks down on the road. Your vehicle does not have to go into the auto shop. Instead, you can trust the mechanic to come and fix the car at your location and get you back on the road.
You will not have any inconvenience when it comes to fixing your car. All you have to do is contact the mechanic and have them come where you are. They will have all the necessary tools, and you will not have to wait extra hours for your car to be fixed at the garage while your car is being repaired.
No interfering with your routine
Car trouble is no longer a reason to put your life on hold. You have a routine, and the mobile mechanic will ensure you do not experience any unnecessary delays. You do not have time to take your car to the body shop, and the mechanic will come and fix your car, where you are getting you back on track.
Mechanics with garages charge higher rates since they also have to factor in their rent and utility cost of the place. However, mobile mechanics have better rates since all they need are their tools so they can fix your car. You can even get an accurate price quotation for the repair or maintenance service you need.
Before you take your car to the auto shop, you need first to make an appointment. This takes a lot of your valuable time. However, when it comes to hiring a mobile mechanic, you do not have to worry about the delay since the mechanic will come and work on your car at your location. Before you know it, your car will be good as new.
A good mechanic is hard to find, and you need to get the best that will take care of all your vehicle's needs. Hiring a freelance mechanic will save you money, time, and resources. All you need to do is get a reputable one with all the skills needed for the task.