Many factors can cause a sudden mechanical failure. You can wake up one day going to work, only to find a faulty battery. Your car may need a tire replacement in the middle of the road. Car engines are also known to overheat in the middle of traffic. I'm sure you've seen car fire incidences like these on the internet. So, it makes sense to have mobile mechanics on speed dial when this happens.
What is a mobile mechanic?
The term "mobile mechanic" is pretty much self-explanatory. Essentially, he is a mechanic that can travel to where you are to work on your vehicle. How awesome is that?
With a mobile mechanic, you don't need to worry about calling a towing service to haul your vehicle. The truth is that you are already inconvenienced, and you surely don't need to incur more expenses for towing services. And that's precisely why you need a mobile mechanic.

Now, the mobile mechanic industry is growing at an astonishing rate. And Covid 19 is to blame for that. Lots of conventional mechanic shops went mobile in 2020. Hence, it's not hard to find one. However, you don't want any Tom, Dick and Harry working on your vehicle. You want a qualified, dedicated, and friendly mechanic.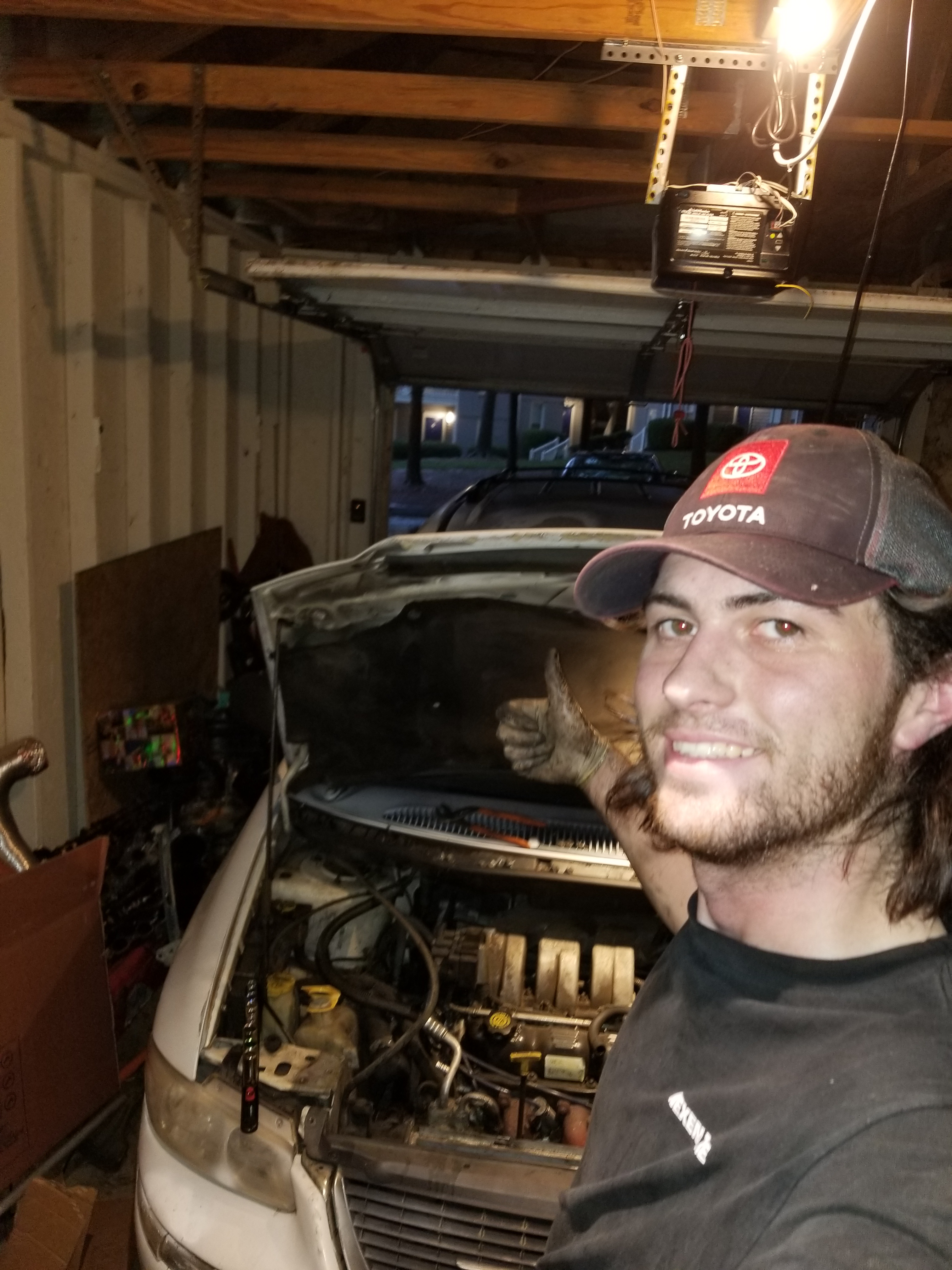 Hoke Thompson
Location : Charlotte North Carolina
Certified Master Technician (Gasoline Engines)
If you are in Charlotte, North Carolina, all these questions lead to one mechanic. A certified mobile mechanic with a solid reputation for quality. A mechanic who does not stop until the job is done. His name is Hoke Thompson. Many of you have heard of Hoke and know his capabilities.
Hoke Thompson is a lifelong Charlotte resident. He is a graduate of Winthrop University, CPCC Automotive Technology Institute. Hoke also holds an ASE Certified Master Automobile Technician certificate. He is also one of the few technicians that Toyota/Lexus North America has trusted. Hoke has a all the skills and scan tools to properly diagnose your vehicle.
Hoke does this as a passion. That explains why he hardly finds anything he can't work on. Check his reviews at Hoke Thompson – Master Technician and see what we are talking about. If you need to Hire a Mobile mechanic now, you know whom to call.
What makes a good mobile mechanic?
Certification is the number one thing to look for when searching for a good mobile mechanic. You don't want to trust an under qualified technician. He can make things worse. 80% of mechanics are not certified that's why they are called a mechanic not a technician. A technician can diagnose your vehicle which will save you a ton of money long term and on parts. Mechanics can cannot diagnose vehicles correctly that's why they are mechanics.
A good way to find a qualified mechanic is to check if they are members of a professional body or organization like ASE or went to college to get a automotive technology certificate.
Do they have a good reputation? It's also good to ask around from friends and family.
You will be surprised at the number of car owners who were duped or received terrible services from a mobile mechanic they found online. It would have saved them the trouble if they had looked at their online reviews.
A good mechanic will charge you the book time using Alldata for your trouble. Alldata includes the cost of replacement parts, the time needed to get the parts, etc. Here at MobileMechanic.com, we don't profit from part purchases; you can save up to 50% off your auto parts at Autozone.
Now, most charge hourly for the time taken to complete, but others may charge depending on the problem or project. All in all, the price should not come as a surprise. If they are an excellent technician, they are going to charge hourly.
Of course, you can seek a second opinion before and choose a less expensive mechanic. But be careful, cheap is expensive. There is no such thing as a cheap mechanic; that is a lie, and you should run as far away as possible. The average technician makes $85- $100 hr.
You can also look at other factors, including their online presence. Do they have a website? What are customers saying about their services? Does the mechanic have a business card? Do they take credit cards, or are they cash only? If they are cash only, that is usually a bad sign. Do they have a logo and a pleasant work truck?

Our Shop Location In Statesville NC, Stop by and say hi :) Hoke is thier and we can help you out with any repair. We can do mobile auto repairs no starts and mobile fleet repairs for semi trucks and box trucks.